My areas of expertise for projects and research assignments include international relations; human rights, sexual gender-based violence; Women, Peace and Security (UNSCR 1325); migration & refugees, education and gender & inclusion.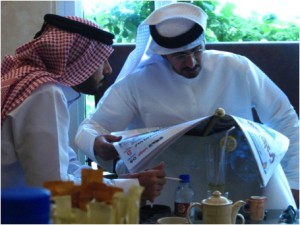 My services
I often work in short-, medium- or longer term projects or research assignments in Europe and in the Middle East and North Africa.
Usually, these assignments are around international relations, socio-political developments in the Middle East or North Africa or similar developments in Europe.
This is where I can offer clarity, context and fresh perspectives. I am used to dealing with sensitive topics in politically sensitive environments.

Examples:
• Explore potential via inception mission | feasibility report
• Interim support to team | department on strategy development or research
• Interim project management within an organisation | institution
• Interview projects around a specific target group
• Organise large events | conferences on specialised topics, in-depth
• Analyse socio-political developments in a country or international relations in a region (field & desk)
• Contribute to comprehensive research reports and/or project proposals
Previous projects & research

2017
Supporting the Middle East team of a peace organisation on an interim base with comprehensive research.
2014
Conducting nation-wide student assessment of Libyan national students unions inside Libya for a large international organisation.
2011 – 2013
Conducting research on the pedagogical developments in Morocco in order to inspire the Dutch debate on education and to learn from initiatives in countries of origin like Morocco, Turkey and Surinam.
Insight: Morocco has a School for Parents, as an enlightened psychiatrist considered it a lack in society that parenthood is the only profession not requiring any professional education or skills.
2010
The Education Center of the Free University in Amsterdam commissioned me to write a public version of the scientific report 'Multicultural competencies', which focuses on multicultural competencies for academic staff and professors.
2009 – 2006
Various media development projects (online and offline).