My training experience is all-round. I stimulate trainees to work from their strengths by creating awareness, acquiring skills, applying them into practice and dealing with tensions. Change begins with investing in human capital.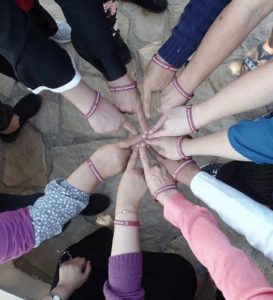 My services
I am an allround trainer, with a preference for small and medium-sized groups. Topics include: team development, effective communication, time management, entrepreneurship, gender|diversity|cross-cultural sensitivity, mental health and psychosocial support (MHPSS) – self-care and stress management, Train the Trainer | Facilitator |Coach and leadership.

Examples:
• Needs assessment and analysis
• Design of training trajectories and content
• Blended learning interventions (online combined with offline)
• Coordination of guest trainers and materials
• Delivery of training and workshops
• Evaluation of running training programs
• Train the Trainer | Facilitator | Coach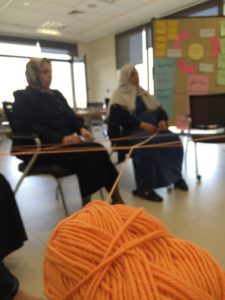 Cooperation with local specialists
Assignments are usually tailor-made, training trajectories are anchored through individual or team coaching sessions. With topics beyond my scope like psycho education, counselling techniques, diagnosis of psychiatric diseases and its therapies, I prefer to bring in the expertise of local trainer specialists like social workers, psychiatrists and drama therapists.

Professional growth
As a mentor trainer of several NGO's in the Middle East and North Africa, I enjoy being able to guide teams and organisations during several years, this is a constructive way of working towards making the organisation sustainable. You can see employees grow into their profession, becoming more effective and productive individually as well as as a team together.
Coaching
I prefer to anchor training with individual coaching or team coaching, as coaching has proven to consolidate the learning outcomes of a training the best. Coaching sessions are face-to-face, combined with on-a-distance through online tools.

My coaching experience ranges from corporate clients, multinationals, international organisations, national NGO's or organisations in the development sector to the educational sector.

As it is fun to work with the younger generation, I enjoy coaching with students. From 2010-2013 I coached undergraduate students in the Honours Program at the University of Amsterdam. This program was developed for the brightest and most engaged Media, Creation and Information students, and focused on personal & professional development, and entrepreneurship.

Social engagement
Out of social engagement I also coached teenagers within the context of the Goal! program of the Amsterdam Municipality. This program aimed to unlock the potential of marginalised teenagers in order to prevent them losing touch with society.
Higher education
As guest lecturer, I always lecture and mentor at several Dutch universities and universities of applied sciences. Working with the future generation of students is always inspiring. My fields of expertise include: international relations, Middle East and North Africa, media, journalism & ethics and social developments.