Below is a selection of links to video's or books that inspire me. These are recommendations to watch or read, and some of them are simply just fun.
Positive Psychology My way of working, and some of the methodology with which I work, is largely influenced by and based on the concept of Positive Psychology. This scientific study focuses on what makes life most worth living.
Positive emotions Dr. Barbara Fredrickson explains how positivity affects us in our behavior, and why it is so important and effective to have these emotions heartfelt. Fredrickson is Distinguished Professor of Psychology (University of North Carolina).
The Entrepreneurial Revolution Tech investor and entrepreneur Chris Schroeder (former CEO of Washington Post and Newsweek interactive) believes the next Sicilon Valley might be in the Middle East and North Africa. Especially women are active at regional start-up gatherings.
Erin Gruwell's Freedom Writers Educator Gruwell had many 'unteachable' students coming from violent backgrounds. She managed to transform them into critical thinkers and citizens for change by fostering an educational philosophy valuing and promoting diversity. Her TEDx talk.
Yousef Erakat and his parents Yousef Erakat uses comedy to beat down the stereotypes world wide trough his comedy. Check him out on FouseyTube.net. In this episode he dressed up as his parents.
Iraqi subtitles Just very funny because it's so over the top.
BOOKS
The Spirit Level – Why Equality is better for Everyone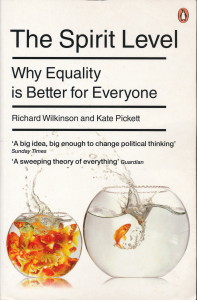 Americans have higher rates of teenage pregnancy than the French, why? What makes the Swedish thinner than the Australians? The answer is: inequality. Societies with a bigger gap between rich and poor are bad for everyone in them – including the well-off. The book offers a new way of thinking about ourselves and our communities. It changes the way you see the world.
Power and Love – A Theory and Practice of Social Change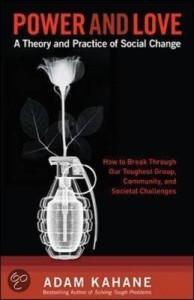 Neither war nor peace are the way to solve our issues at group, community or society level. To create lasting change we have to learn to work fluidly with two distinct, fundamental drives that are in tension: power the single-minded desire to achieve one's solitary purpose; and love the drive towards unity.
Mornings in Jenin by Susan Abdulhawa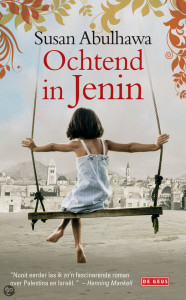 Palestinian-American writer Abdulhawa wrote the most beautiful novel on the Palestinian conflict, seen through the eyes of four generation women. The story is historical fiction, but based on research of true events. A novel that presents different perspectives on the conflict in a stunning way.